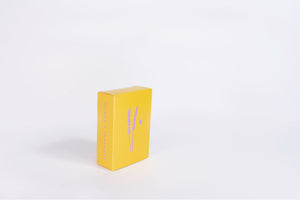 Lavender tea is made from locally harvested sprigs, and then honey is mixed in too, just before saponification. Honey is incredibly healing, reducing blemishes and scarring over time. Lavender reduces the effects of nervous tension in body and mind, facilitating rest and recovery. This soap has been designed to be healing for people with sensitive or damaged skin.
Ingredients: organic olive oil, organic coconut oil, organic shea butter, avocado oil, sodium hydroxide, organic castor oil, wildcrafted lavender, local unpasteurized honey, essential oils of lavender, bergamot and petitgrain. 
About ALTR soaps: 
ALTR creates hand-made bar soap with local, wildcrafted botanicals. We seek to change popular soap culture (i.e., alter) by offering products that showcase local plants, and, in this way, elevate (i.e., put on an altar) the seemingly mundane task of washing oneself into a ritual reconnection to the land that sustains us. 
All of the main botanical elements are grown or responsibly wildcrafted by us and then brewed into a nourishing infusion that acts as a base for each bar.

Our soap is 100% natural, made with organic ingredients, palm oil free and vegan. We make each product with great care and hope that our soap will inspire people to take care of themselves and reincorporate the natural world back into their daily rituals.