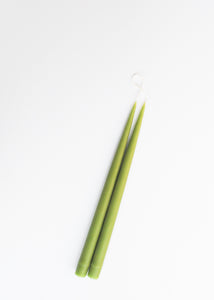 Sage is my favorite shade of green.
These tapers are handcrafted, created though successive dipping; an artful, age old technique. They are unscented and solidly coloured, a combination of beeswax and a signature wax blend. 13".


Note that each pair are slightly different, and surface variations in wax. Small marks or scratches are common. Such is the beauty of handmade objects. Made in the USA.